The Coldwell Banker Style Real Estate Team
Coldwell Banker Style Real Estate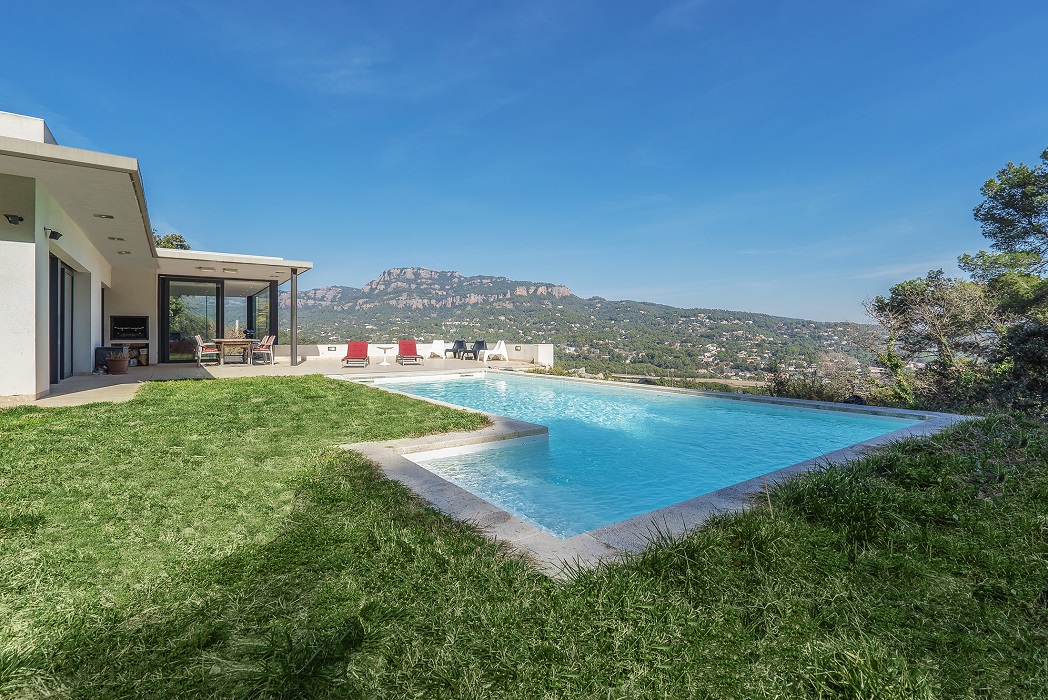 Newsletter
More than 30,000 individuals and professionals benefit from Coldwell Banker Spain's latest market intelligence and reports on a prioritised basis.
Born in Terrassa, Marisol Romero graduated in law and completed her studies with an MBA. She has worked in accounting, tax and legal consultancies as a lawyer, combining it over the years, with personnel management in the labour department of companies that hire personnel for events, and with the accounting and tax management of construction companies. Her specialisation in civil law has meant that, for more than 8 years, she has worked exclusively in the real estate sector, dealing with the legal side of the contractual relationship, both in sales and rentals, of the agency's entire portfolio of properties, always with true professionalism and empathy towards the clients. In addition, she coordinates the different departments of the agency, connecting them with each other and offering them absolute support so that the agency works in unison to determine its recognition in the sector. She stands out for being a very methodical and professional person, with a cheerful character and always eager to help both professionally and personally.
In Coldwell Banker Style Real Estate, Marta Rue holds the position of Commercial Director of the office located in Matadepera, managing a wonderful team. She studied Tourism at CETT, a centre attached to the University of Barcelona. She began her professional career in the world of Travel Agencies, managing the Telephone Sales Department of Viajes Marsans in Catalonia. Ten years ago, she changed her professional life and started in the real estate sector through the German company Engel & Völkers, which gave her the opportunity to get to know and fall in love with this sector in which she is currently working at Coldwell Banker.
She considers herself a positive, cheerful, empathetic and demanding person in her work, especially in the quality of customer service and in people's values.
Her great passion is travelling, she has visited more than 80 countries, and she loves sports of all kinds, skiing, mountaineering, paddle tennis, windsurfing, hockey, and nowadays she mainly focuses on electric bicycles in her spare time.
Miquel Depaz is sales advisor at Coldwell Banker Style Real Estate in the town of Matadepera in Vallès Occidental. Born in Terrassa in 1995, he studied at La Farga in Sant Cugat. Once he finished his studies he decided to start a business in the gaming technology sector. With the experience gained through this sector he applied to the real estate sector and worked for a year in the rental sector at Proddigia in Sant Cugat del Vallès. Wanting to go a step further he decided to return to Matadepera to enter sales in the municipality where he currently resides. He is very knowledgeable of the area and has been working in the sector for more than a year, gaining more and more experience.
Miquel stands out for being a committed and enthusiastic person, with great commercial and social skills, with good aesthetic taste, as well as demanding, with a high capacity to work in a team.
In addition, Miquel is very athletic and practises all kinds of sports where he excels in hockey, golf and cycling.
Nuria Flotats is your Coldwell Banker Style Real Estate advisor in the Terrassa and Matadepera area. Born in Terrassa in 1974, she studied Sales and Marketing in Barcelona and completed her final year in England. Throughout her working life, she has dedicated herself professionally to sales, in different sectors, and thanks to this, she has acquired a broader commercial vision. Her experience has been increasing, year after year, acquiring professionalism and passion, a perfect combination to be able to reach the customer, know their needs and empathise with them at all times. With more than 5 years in the real estate sector in Terrassa, she has an excellent knowledge of the area which means that she can offer her clients excellent service and advice. In 2010 she founded her own company which has been growing and gaining ground and experience in the real estate sector. She specialised in photography and videos of prestigious houses and villas. As a result of this project she discovered her vocation as a real estate consultant and began her training in this sector with the German brand Engel & Völkers, which is how she started her career as a consultant over a period of three years.
Later she joined the new project with the North American company Coldwell Banker and became part of their great team of professionals, which was very beneficial for her professional growth and enrichment. Nuria is a fighter with a lot of initiative and a constant desire to improve and learn.
Her great passion lies in the ocean, which she uses to disconnect and recharge her batteries. She is a fan of sailing and outdoor sports.
At Coldwell Banker, Rosa Carreras holds the position of Real Estate Advisor in the Vallés Oriental area. After finishing her studies in Labour Relations, she started in the real estate sector by chance, being in the right place at the right time. She is still totally linked to this sector and remains passionate about it to this day. After more than 20 years of experience, she considers herself to be professional and well trained, responsible, demanding, empathetic and honest. She enjoys dealing with people, teamwork and being able to help buyers throughout the whole buying process of one of the most important things they will do in their lives, which is to buy their ideal home. Her other great passion is her family. She spends her free time with her partner, her children and friends, travelling and playing sports. For her it is a priority to be able to combine caring for her family with her work and she considers herself a great advocate of family reconciliation in order to find a balance between her professional and personal life and thus be happier.
Although she has dedicated her entire professional career to the family business in the service sector, Anna Romero has spent more than 25 years in the management and directing of a company. Far from specialising in the development of specific functions, she has focused on the continuous search for new strategies, supports and processes to adapt to the continuous changes in market needs and has also supervised the different strategies applied. She has been able to cultivate her vocation for service and respect for the customer. In her daily work she never takes anything for granted, but likes to know the circumstances of those involved and to present the facts as they are, allowing the interests of all parties to come to the surface in order to achieve the satisfaction of all of them. She loves teamwork and considers that all members of the group have a specific contribution that complements and strengthens the group as a whole. She has an obsession for detail and seeks excellence in all processes. She is very demanding with herself and also those around her. At Coldwell Banker España she has seen reflected many important values such as hard work, professionalism, self-improvement and honesty, which are essential to embark on a new professional path. At Coldwell Banker España she feels supported in all initiatives. She manages from the beginning to the end the whole commercial process with her seller clients to whom she applies a totally personalised strategy in line with their properties and circumstances. She also " listens " to the buyer client, attending to their needs and accompanies them throughout the whole buying and selling process. Passion and creativity allow her to gain new differentiating and transversal perspectives to find the best way to guide her clients. Outside of work her passion include family, friends and the sea.
For many years I worked in the ABB company as a controller in the Service Department, where I learned that you have to listen and serve customers well, in addition to actively providing solutions. Many years later I discovered the real estate sector in which I have been working for seven years now. I am a responsible, agile, reliable and creative person who seeks customer satisfaction, always bringing positive energy to meet any challenge. Mother of two adult children, a daughter (Montse) who lives in Peru and a son (Toni) who lives in Barcelona, have been my best personal achievement. I love discussions on any topic, writing stories, poems and short essays. I like animals, children, playing paddle tennis, walking along the beaches of the Costa Brava where I try to spend the weekends. I am an analytical person who is not closed to the idea that there are other solutions to a problem. Passionate about my work and having great empathy, I think that one of my best virtues is that I have gained great clients who have later become friends. I like a job well done, punctuality and ethics in general in all aspects of life. My stubbornness is a defect but at the same time I use it to never give up.
He was born in Montelimar, France, but moved to Terrassa when he was 8 years old. There he began his professional career 25 years ago in IBUSA, as a real estate expert, where he was dedicated to buying and selling, setting up the office in Terrassa. His working life took a turn, in that he started a professional project in the construction world until 2015, when he returned to the real estate sector. He is currently an advisor for Coldwell Banker, a great connoisseur of the Egara market, a person with a very good character, great social capacity, friendly and cheerful. In his free time he loves to walk in the mountains with Lulu, his pet, and to share it with his friends.