The Coldwell Banker Smart Real Estate team
Coldwell Banker Smart Real Estate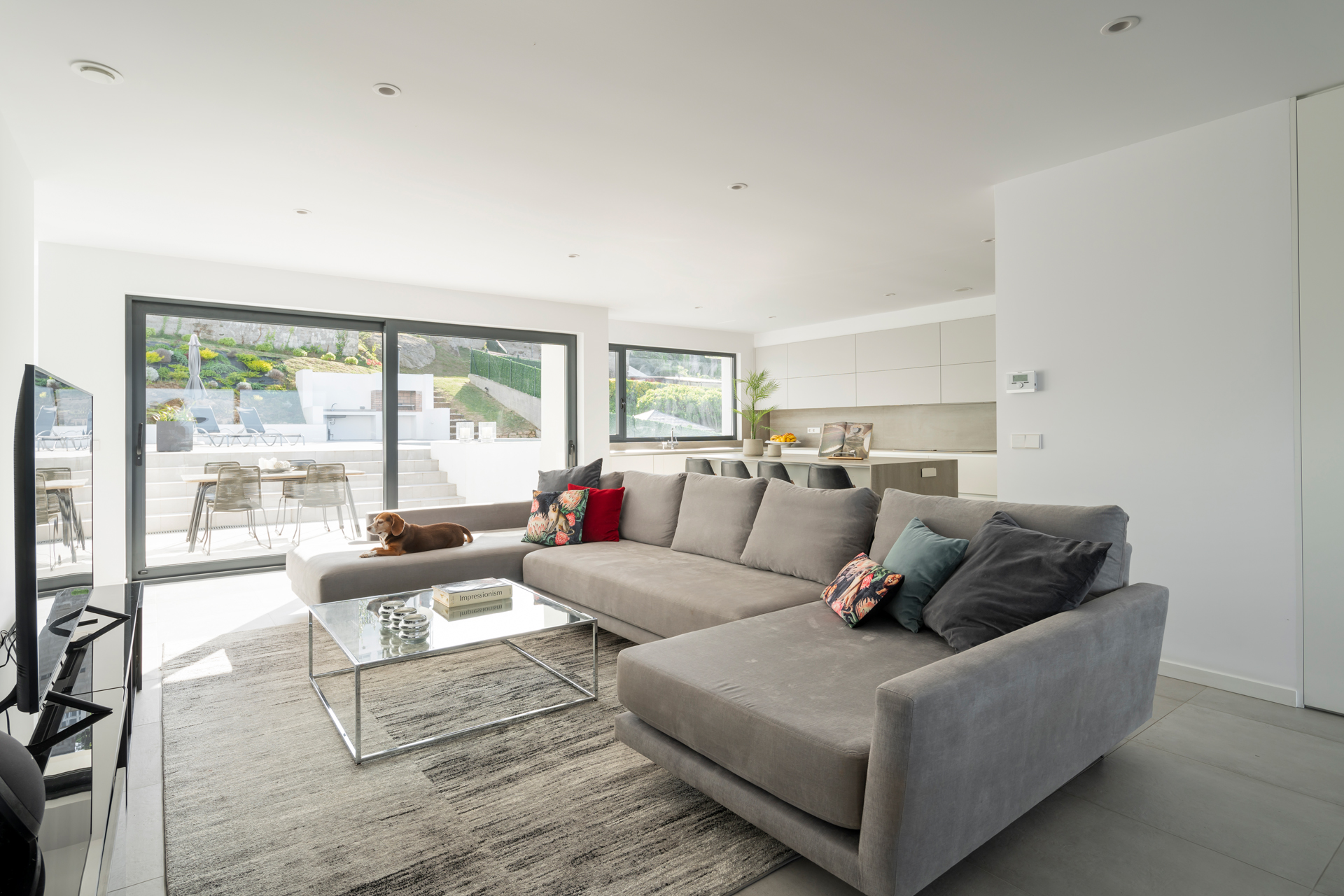 Newsletter
More than 30,000 individuals and professionals benefit from Coldwell Banker Spain's latest market intelligence and reports on a prioritised basis.
I am Galician from Leon, where I was born. I have been in La Coruña for more than thirty years, and in various sales sectors for many years. I have also sold houses for many years, so many in fact, that I have found a permanent home in this sector, and COLDWER BANKER is the brand that accompanies and supports me.
I have worked for other prestigious brands, multinational brands, tourism, automobile, technology, decoration, and of course real estate, but always sales... across many kilometres and many colleagues, some of whom are now friends forever.
I am married and father of two daughters who are already flying high. Some of my interests are music, decoration, motoring and sports. I am an enterprising person, who likes adventures and has a passion for real estate.
I have worked in this field for many years and have achieved a very high degree of specialisation. One day, I realised that I needed a change and, as fate would have it, I was given the opportunity to partner with Coldwell Banker and open my own agency. Starting a project from scratch is exciting, beautiful and although it may seem stressful at times, it is always worth it.
I can dedicate my life to what I am passionate about, which makes me very fortunate.
My greatest achievement has been to form a united team, absolutely professional, with great involvement, human quality and great values.
She was born in Leon, but all the places where she has lived have stolen a little piece of her heart, and she ended up in the city of La Coruña because of love for the city and the Galician feeling.
After finishing her studies in economics, she decided to get to know other countries and moved to England to complete her training, which helped her to work in a multinational for 20 years. Her professional experience in management, consultancy and above all "the relationship with the client" is what made her decide to become an entrepreneur, choosing the real estate sector, starting with the rental sector and to complete the cycle, she decided to join Coldwell Banker.
She enjoys sharing and working in a team with both her colleagues and clients, with the aim of achieving success and the satisfaction of a job well done. Extroverted and empathetic, she is close to her clients and builds trust with them and, as a good Leonese, she is a real believer in the truth.
Born in La Coruña, Inés was trained in Business Administration and Management, a field in which she has been working for more than 12 years. Her bilingual training and her time abroad allow her to have a broad international vision.
Her experience in the real estate sector began by chance in 2012, when she took on the role of expansion, implementing the franchise model at a national level. She liked the sector so much that is why she has returned to it.
Having worked in different sectors and functional areas, as well as her specialisation in Business Consulting, allows her to perfectly link the different business areas.
Currently, at Coldwell Banker Smart Real Estate, she is in charge of coordinating the different departments of the agency, as well as property management, digital management, team management, coordination of marketing activities, of course without losing sight of the customer orientation.
Her friendly nature allows her to have a close relationship with others.
Her great positivity means that any negative situation can be turned into a positive one.
In the Coldwell Banker team, like the clients, she has found her home.
I was born in La Coruña, the city where I completed all my school and university education (Economics), as well as a Master's Degree in Account Auditing.
I started my professional career performing administrative tasks for a renowned Galician company, but the bulk of my work experience, of more than twenty years, is centred on real estate, performing the different functions that encompass this great sector in which one never stops learning.
I find it very rewarding to help families find their ideal home, and for me there is nothing more important than a satisfied client, in fact it's great to meet a client in the street after all these years and be greeted with a smile.
I decided to join Colwell Banker because I enjoy working with a great team of professionals, who are always constant training, so that I can give my clients the advice they need at all times.
Ana has dedicated most of her life working and training in various sectors. With a degree in International Trade, Fashion Design and a Masters in Business, she has been manager of several companies both in Venezuela and Miami. She has also lived and worked in Germany.
It is in Miami where she has obtained her Real Estate license, which has allowed her to be involved in many international real estate transactions, with clients of various nationalities.
She is fully aware of the importance of finding a practical, transparent and communicative real estate agent, who helps to the clients. She is very sociable, she likes to be close person and she enjoys dealing with clients.
Her long international stays and her immersion in other cultures give her a great international experience, knowing how to adapt and understand perfectly the needs of her clients. All this has given her a great ability to understand local needs, which is why she strongly believes in supporting initiatives aimed at this area.
She speaks english, spanish and german.