The Coldwell Banker Eminent Team
Coldwell Banker Eminent Real Estate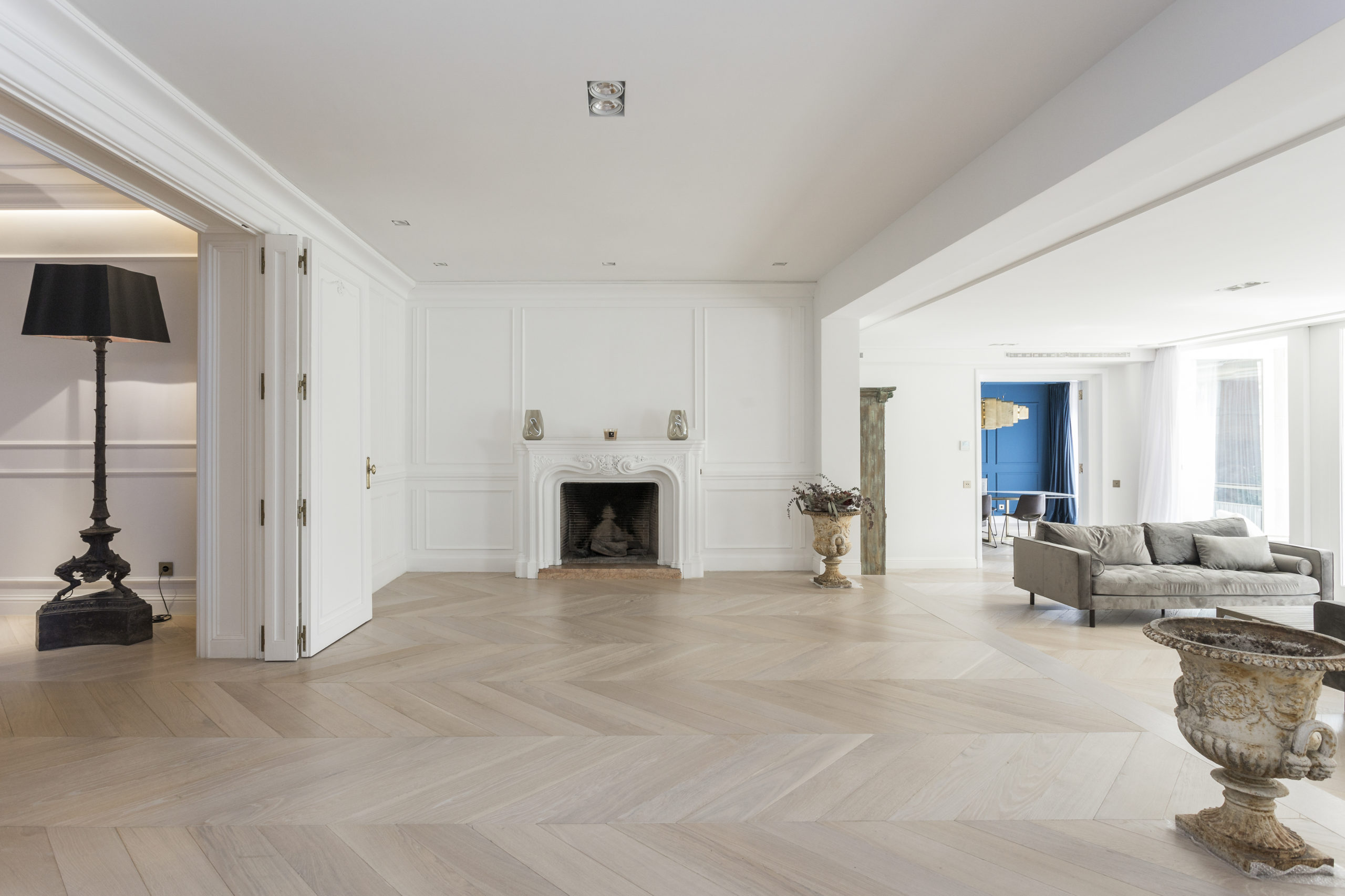 Newsletter
More than 30,000 individuals and professionals benefit from Coldwell Banker Spain's latest market intelligence and reports on a prioritised basis.
A lawyer since 1987, Pablo Oscar Bergthal has always been connected to the real estate environment (construction companies, developers, agencies, new businesses and internal departments of companies in the sector), either as an in-house lawyer (he has become director and global corporate manager of several multinational companies) or from his own office.
He believes in service, client devotion and integrity. His greatest joy is a satisfied client having achieved their goal, be it a new home or the sale they needed to make or a profitable investment. He understands that the real estate sector has a series of rules and techniques that make it special and those who dedicate themselves to it should master them. He is always attentive to honest dealings, which should be the soul of the business, and is his definition of being a professional.
Additional hobbies include his family and going to the cinema.
Born in Argentina and adopted by Barcelona in 2015, María Rosa Michellod runs Coldwell Banker Eminent Real Estate together with Pablo Bergthal,
Both firmly believe that it is essential to make a difference in the real estate sector through excellence in customer service, ethics and respect. They achieve this on a daily basis with a close, professional and transparent approach.
Dealing with people is their passion, and helping them in the process of finding their new home is their main objective. She has always been involved in the sales sector, for 15 years she was part of a company in the pharmaceutical sector as a Medical Visitor, then radically changed direction and became part of a company dedicated to the home furnishings industry, generating a large portfolio of clients. She has been immersed in the real estate sector since 2017.
Her main motivation in life is her family. She enjoys sharing music, cinema and walks in the open air with them.
Miriam is a coordinator at Coldwell Banker Eminent Real Estate. She was born in Barcelona and lives in the same neighbourhood where the agency is located. A Catalan and Spanish speaker with a good knowledge of English, she considers herself fortunate to be part of this company. She identifies, for the most part, with what her clients are looking for, as she knows the Les Corts neighbourhood well and is able to give more personalised information about the area to her colleagues, the advisors, who will pass it on to the client.
During her career she has been trained in strategies and different ways of relating with the team, contributing all her knowledge in management and creation of material that facilitates teamwork, because she considers that each of the members who participate in the project are important for a good performance that leads to success.
She considers herself a very respectful person, attentive to her work, proactive, dynamic, creative and with a good sense of humour.
In her free time she devotes herself to her 8 year old daughter, who she accompanies on all her gymnastics sporting events, her husband, family and friends, and if she has a little time left over, she concentrates on enjoying her little workshop in a corner of the house, where she puts aside all her responsibilities as a worker, mother, partner... and focuses on making creations of all kinds such as textiles and handicrafts.
Born in Argentina and settled in Israel at a very young age, he has lived in Barcelona for more than 20 years.
He has always been linked to the commercial sector and has been the founder and owner of a network of 15 retail shops in Barcelona, a city he loves and where he has raised his family. Guided by his intuition and sense of honesty, he enjoys a very close relationship with his clients, accompanying them throughout the whole process, be it buying, selling or renting.
Outside of work his great passion is sailing, diving, and of course spending as much time as possible with his family.
An architect born in the south of Argentina, Nicolás Diez Makovec finished his undergraduate studies to pursue his professional career in Spain, especially in the beautiful area of Barcelona.
Always connected to the environment of building promotion and the development of collective housing together with his father, an accountant, he found his place in the real estate sector and the possibilities that this opens up for everyone.
Thanks to his great social skills and his friendly and approachable manner, along with his detailed perception and great organisation, he firmly believes in serious, fair and transparent work in advising his clients; both for those looking to sell their property, and a buyer needing help in identifying their next home.
He enjoys the vitality of the Coldwell Banker team, and the quality of its human capital in bringing opportunities to all our clients.
Having lived for periods of time in both the United States and European cities, he finds meeting clients of different nationalities and diverse lifestyles an enriching and exciting experience; always open to the new, different, and innovative.
Additional passions include history, art and world knowledge.
Born in Barcelona, translator from English, French and German.
Certified real estate agent for more than 20 years.
After a rich period of 5 years in Ireland, she returns to Barcelona even stronger, better understanding the foreign client on their way to the perfect home or the most convenient investment.
The main axis of her life is her family. Enjoying her and nature is her priority.
In love with the Mediterranean, its climate and her lifestyle, she enthusiastically and knowledgeably conveys the positive side and benefits of living in such a privileged environment.
Pure commercial drive, Yolanda is dedicated to working with and for people, with a close, empathetic and trustworthy attitude, values that are fundamental to her. Each individual is special and unique, as are her homes and properties, and Yolanda knows it well. Her greatest satisfaction is helping to sell a property or find a new home for her clients, and she is happy to be able to contribute in the process and accompany each person who places her trust in her. In her own words: "I want to thank all those who have trusted me so far, as well as those who will do so in the future. I feel very lucky to work with a great team of colleagues, professionals and, above all, great people. Thank you all!"
She was born in Argentina, moved to Spain in 2015 and adopted Barcelona as her place of residence, after living for a few years in Minnesota, USA.
She has always been dedicated to the service area, her career was basically developed at Ernst & Young where she worked as an Audit Manager serving mass consumption clients and leading work teams. In her "performance report" she always highlighted her treatment and her customer service.
When she moved to Barcelona, she did an exhaustive search for neighborhoods to live in and schools for her children, information that she capitalized on by providing comprehensive advice to expatriate families. She thus began to enter the real estate market; with which she fell in love and has not left him, transferring her personal experience to hers to make her, always for the benefit of her clients.
She is an active, methodical and warm person in her treatment. In her free time, she spends time with her family and friends. She enjoys sports and relaxes in her paint shop.