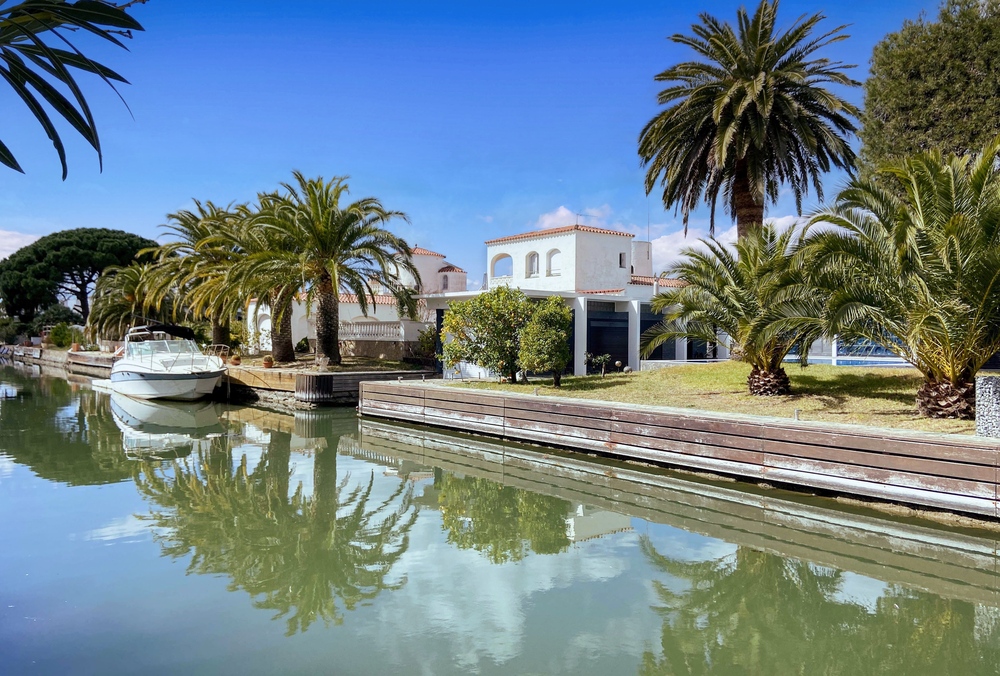 Empuriabrava area, Costa Brava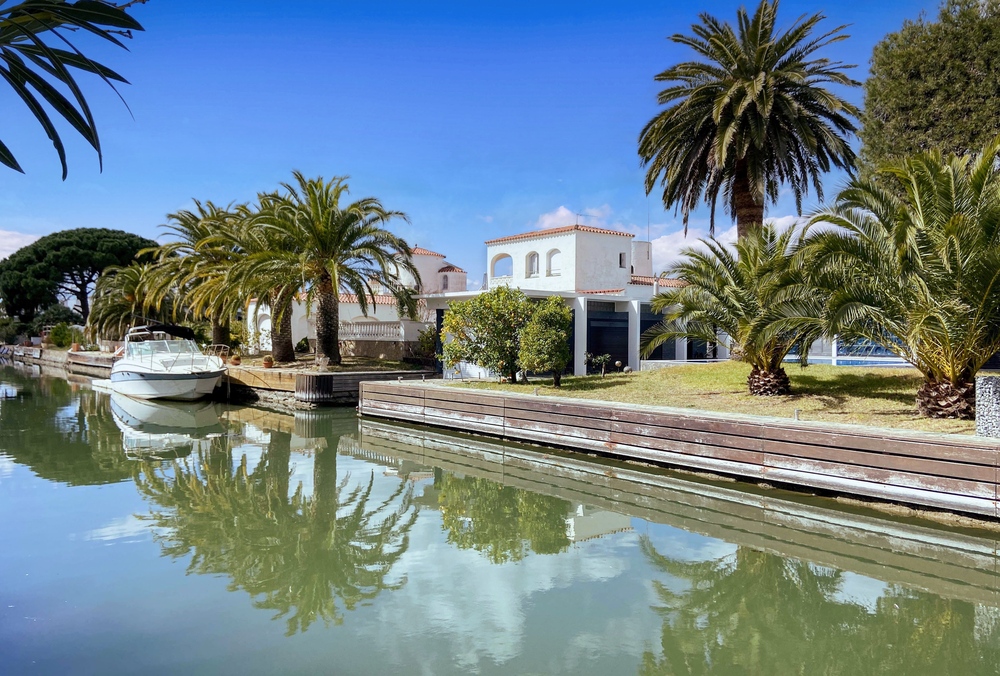 Empuriabrava area
Empuriabrava is a charming city located on the Costa Brava, in the province of Gerona, in Catalonia, northeastern Spain. It is famous for its unique architecture, as it is built around a complex network of man-made canals. The city was envisioned in the 1960s by a group of visionaries who undertook an ambitious project to transform a vast marshland into a unique seaside destination.
Nestled between the Mediterranean Sea and the Aiguamolls de l'Empordà Natural Park, it offers a naturally preserved coastal landscape. The canals that wind through the city allow residents to sail directly from their private docks into the sea, earning Empuriabrava the nickname "Venice of the Costa Brava".
In addition to its canals, Empuriabrava has a lively urban center, with numerous restaurants, bars, shops and services. The streets are carefully laid out and offer a pleasant environment to walk around and enjoy the Mediterranean atmosphere. The golden sandy beaches are easily accessible from the city center and offer sunny rest areas where visitors can relax and enjoy the Mediterranean climate.
Nature
Empuriabrava enjoys an exceptional natural environment, surrounded by an impressive diversity of landscapes. The Aiguamolls de l'Empordà Natural Park, a nature reserve of international importance, is located in the immediate vicinity of the city. This park is a true paradise for ornithologists, as it is home to a wide variety of migratory and resident birds. The lagoons, marshes, meadows and forests that make up the Aiguamolls de l'Empordà also provide a valuable habitat for many species of plants and animals, helping to preserve local biodiversity.
The surrounding
Not far from Empuriabrava rise the majestic mountains of the Catalan Pyrenees, offering a magnificent spectacle to explore. These mountains offer exciting hiking opportunities, with winding trails through lush valleys, rushing rivers and rugged peaks. Outdoor enthusiasts can embark on exciting adventures, from climbing mountains to discovering picturesque waterfalls and lakes. The Catalan Pyrenees also offer opportunities for winter sports, with several ski resorts located nearby for those wishing to ski or snowboard.
This unique combination of the Aiguamolls de l'Empordà Natural Park and the mountains of the Catalan Pyrenees makes Empuriabrava a special place for nature lovers. Visitors can enjoy the natural beauty of the surroundings through outdoor activities, immersing themselves in the tranquility of the untouched landscape and discovering the varied flora and fauna of the region. Whether watching birds in the marshes, walking along the mountain trails or relaxing in the heart of nature, Empuriabrava offers plenty of opportunities to recharge your batteries and reconnect with the natural environment.
Activities and sports to do in Empuriabrava
Water sports: Due to its canals and its proximity to the Mediterranean Sea, Empuriabrava is the ideal place to practice various water sports. You can rent a boat or a jet ski to explore the canals and enjoy sailing. You can also practice sailing, kayaking, paddle boarding, windsurfing or even scuba diving to discover the seabed of the region.
Beaches: Empuriabrava has beautiful golden sand beaches where you can relax, sunbathe or swim in the crystal clear waters of the Mediterranean. You can also practice beach sports such as beach volleyball or simply walk along the coast to enjoy the views.
Skydiving: Empuriabrava is one of the best places in Europe for skydiving. If you are looking for an adrenaline rush and an unforgettable experience, you can do a tandem jump with an experienced instructor and enjoy the beautiful landscapes of the Costa Brava from the air.
Golf: Golf enthusiasts will find much to enjoy in Empuriabrava, with several quality golf courses nearby. You will be able to enjoy the manicured fields and the pleasant climate of the area while you practice your swing.
Outdoor excursions: The surroundings of Empuriabrava offer many possibilities for outdoor excursions. You can go hiking in the mountains of the Catalan Pyrenees, explore the Aiguamolls de l'Empordà Natural Park on foot or by bike, or go on a 4×4 excursion to discover the region's unspoiled natural landscapes.
Sports facilities: Empuriabrava has complete sports facilities with a swimming pool and a gym.
Gastronomy
Empuriabrava offers a wide variety of gastronomic options for all tastes and budgets. Some of the most popular dishes that can be found in Empuriabrava and in the Costa Brava region are rice dishes that are prepared with a variety of ingredients such as shellfish, fish and vegetables; the fish and shellfish that can be found in local restaurants in a variety of preparations, from fried to grilled or in stews; the cold meats and cheeses that can be enjoyed as tapas or main courses in many of the local restaurants; grilled meats such as pork chops, steaks and ribs; and of course, the paella that can be found in many of the restaurants in Empuriabrava and is an excellent option to share with friends or family.
In Empuriabrava you can also find a restaurant awarded with a Michelin star: the Restaurant Emporium. Emporium focuses on offering a careful selection of local and seasonal ingredients. The restaurant cares about the quality of the products, which is why it seeks to work with local and regional suppliers to guarantee the freshness and flavor of each dish.
Empuriabrava has a wide variety of gastronomic options, from traditional dishes to the most innovative and contemporary cuisine, which makes it an ideal destination for lovers of good food.
Transport and connections
Empuriabrava is easily accessible by car. If you are coming from France, you can take the A9 motorway and exit 3 (Figueres Sud) to get to Empuriabrava. If you are coming from Barcelona, you can take the AP-7 motorway to the north and take exit 3 (Figueres Nord) to Empuriabrava. Once there, there are parking lots available to park your vehicle.
The closest airport to Empuriabrava is Girona-Costa Brava (GRO), located about 60 kilometers away. Regular flights arrive at this airport from various European cities. Once at the airport, you can take a taxi or rent a car to Empuriabrava. It is also possible to use public transport, such as buses, to reach your destination.
The closest train station to Empuriabrava is Figueres, about 15 kilometers away. From there you can take a taxi or a bus to Empuriabrava. Figueres station is well connected with other destinations in Spain and Europe.
Once in Empuriabrava, walking or cycling is a comfortable way to explore the city, especially the marina and downtown areas. The city's canals are also a good alternative to traveling by boat.
The real estate market in Empuriabrava
The real estate market in Empuriabrava is very dynamic due to its popularity as a tourist and residential destination.
Empuriabrava is mainly known for its canal-side houses and villas, which offer direct access to the marina and the sea. These properties are often equipped with private docks. This makes them an attractive option for water sports enthusiasts and boat owners. In addition to single-family houses, there are also luxury apartments with magnificent views of the Gulf of Roses.
The prices of the properties in Empuriabrava vary depending on the location, size, condition and characteristics of the property. In general, property prices in Empuriabrava are comparable to other popular coastal destinations in Spain, but can vary based on market fluctuations and demand.
Rent
Many owners in Empuriabrava choose to rent their property as a seasonal rental, given the tourist attraction of the area. This can provide an interesting investment opportunity for those who wish to generate additional income by renting out their property during the high tourist season.
Our agencies in Empuriabrava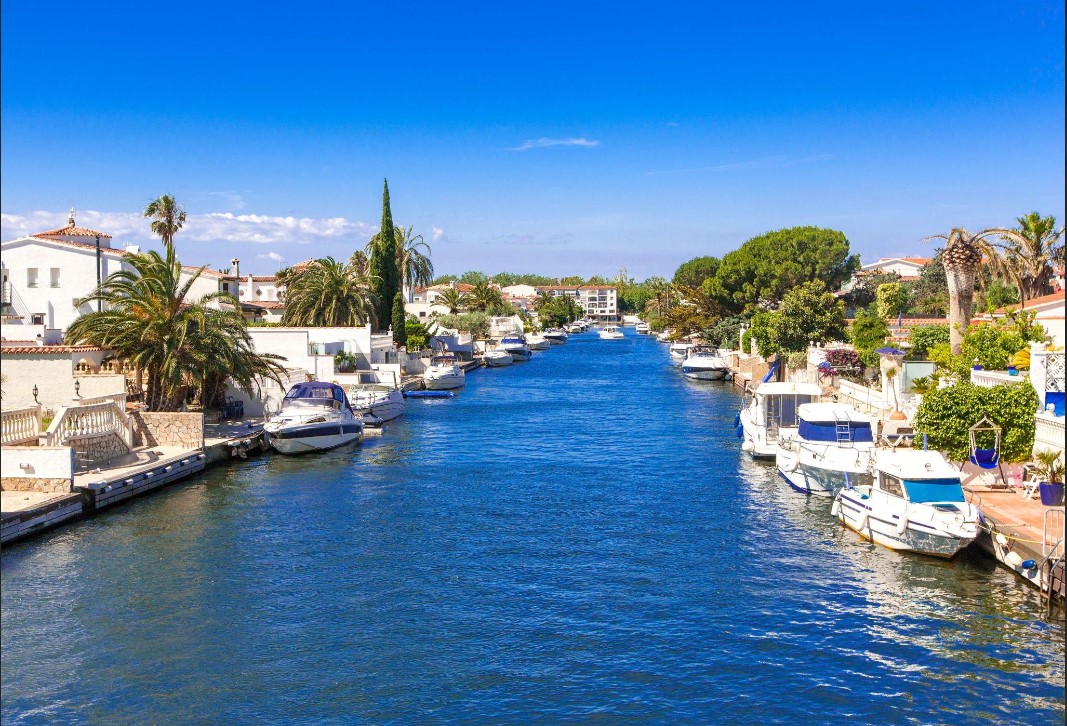 Latest Properties in Empuriabrava