USING SOCIAL MEDIA TO SELL PROPERTY
Digital marketing is an important component of advertising in many industries, but it is particularly essential in real estate.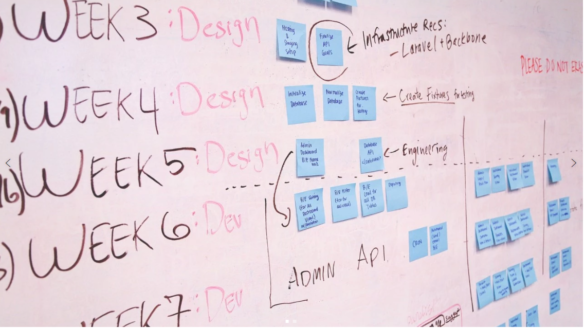 The internet has taken on a pivotal role in the real estate world, with marketing strategies and the need to target and segment to optimise results.
Like other applications, social media can be a great help for buying and selling, as it allows a potential client to find you quickly through hashtags and posts. They are also perfect tools for keeping in touch with customers.
When buying, clients begin their search for a new home online. Without being able to see the property in person, photos and videos will be the best option, making visual content more important than ever. These days you need to be fully aware of social media and how to make the most of it if you want to engage your audience.
Invest in quality images
People searching for properties on the internet want to obtain as much information as possible through photographs or videos of the property. Features are important elements for a customer looking to buy a house. Without this, they are unlikely to be interested in buying.
Innovative techniques such as drones are now being used to make videos stand out from the rest. Therefore, place your bets on high quality photographs that present the property and make videos to attract attention and arouse people's interest.
#Hashtags
Hashtags are a type of topic indicator that can be used on all social networks.
Use keywords in hashtags, e.g. #RealEstateSector, to facilitate people searching for or interested in certain topics. However, even if they are positive for the business, it is necessary to measure the amount of hashtags used to have a good flow of segmentation and attraction.
There are some tools that help us to measure the flow of these keywords. One of them is Ubersuggest, which presents a list of keywords and similar terms, as well as indicating their ranking level. Google Trends and Google Ads Keyword Planner can also help a lot in this process.
Experiential marketing
In general, this type of strategy aims to engage the customer emotionally with the brand. The social network Instagram is excellent for creating an emotional connection with the target audience. Through the stories function or through IGTV, the agent can show their daily life in the office, show the moments they go out to the area, relaxing moments, etc. You can also show who recently bought a property and ask the person to share their experience with you and your real estate agency. Testimonials are always excellent sales allies.
Be careful what you post!
When working with social media, remember that it is a kind of showcase to show the professional you are. Be careful about sharing inappropriate content or dealing with sensitive topics, your actions on the internet will affect your actual results.
Use your social media to highlight your personal brand and gain credibility from the users who follow you, they may be potential clients.
Build relationships and engagement with your followers
Social media is an excellent platform for engaging people with the content you offer. It is worth remembering that they will only do so if they identify with the information you post. Remember that it is also important to respond to the comments they leave you to further optimise communication with your followers. You must be a reference and/or inspiration for them.
Using social media to sell, buy or attract potential customers can be a good alternative. Use them strategically and you will have the possibility to increase your sales and guarantee your professional success.
Do you also work with social media?
Mar Pérez |
Newsletter
More than 30,000 individuals and professionals receive the latest listings and market reports from Coldwell Banker España as a priority.