5 home improvements to spruce up your home before selling
With just a few tweaks and improvements on your home, you can make an outstanding first impression to potential buyers.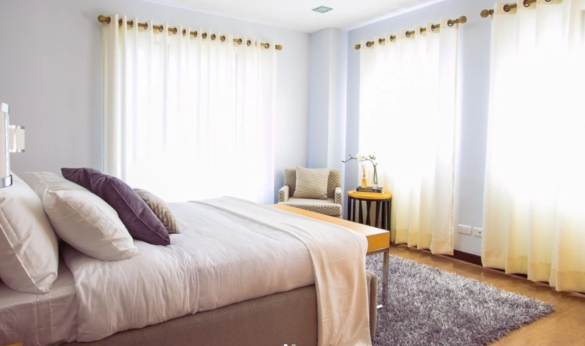 Whether large or small, home improvement projects will help the value of the property and make it more attractive to a larger number of potential buyers. From DIY projects such as replacing old furniture to renovating floors, there are some small and fairly inexpensive improvements you can make before selling your home that will make all the difference when it comes time to selling.
An outside eye-catcher
We all know that first impressions are key, this applies to houses too.
If you have a house with a garden and the lawn is a mess and the gates and fixtures look damaged or in disrepair, it can put potential buyers off looking at the rest of the property.
Keeping the lawn well maintained is a good first step, but let's take it a step further. If you have an outside garage, you can give it a fresh coat of paint or replace the doors if they are in bad shape.
The front door of the house is just as important. Whether it's a house with an exterior door or a flat inside a building, if the front door is freshly painted or varnished, it will give a good first impression.
Clean walls and floors
There's no denying that a fresh coat of paint can instantly transform a room, giving it a brighter, newer look. And best of all, it can be relatively inexpensive. Similarly, floors, whether they are wooden, ceramic or carpeted, will have a significant impact on the overall impression of the home. If they're new and well maintained, you'll certainly make the best impression.
Upgraded equipment
Changing wardrobe fittings is very cheap and easy for DIY. Replacing old cabinetry in spaces such as the kitchen, master or guest bathroom makes a big difference and won't take too many hours of work. New finishes can make even older cabinets look more polished and modernised.
Depersonalise
This process is uncomplicated and has zero cost. If you want potential clients to focus on the amazing and special features of your home and not get lost among family photos and other miscellaneous items you may have, removing everything from their view will make it much easier.
Also, if you are going to repaint the house, have things removed from walls, move furniture, etc. This will be the best time to start packing up your things so you don't leave everything to the last minute!
Setting the scene
The setting of your home plays an important role in giving the home an overall sophisticated look that can also be done on a small budget.
Concentrate on the main rooms: living room, dining room, kitchen, bedroom and master bathroom.
For the bedroom, for example, a new duvet and some decorative cushions. People like to see houses as if they were from a magazine. In addition, you can change the layout and order of the furniture and look for new solutions to different spaces to achieve the best presentation.
Mar Pérez |
Newsletter
More than 30,000 individuals and professionals receive the latest listings and market reports from Coldwell Banker España as a priority.