Coldwell Banker around the World: May 2021 – Barcelona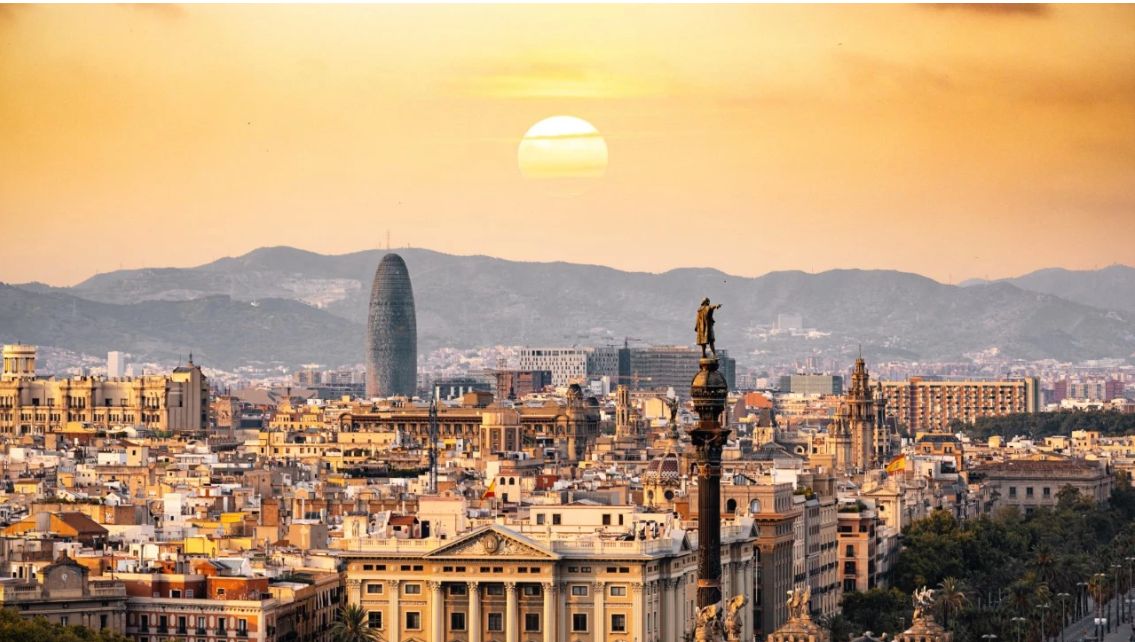 Situated between the mountains and the Mediterranean Sea, Barcelona has a tremendous amount to offer. The city's rich culture has made it an absolute must-see. "There is no better place to live in Europe. With beach, mountains, great weather and incredible cuisine" says Artur Stabinski, Director of Coldwell Banker Anteris Real Estate, in his interview for Coldwell Banker's Around The World team.
Nestled between the mountains and the Mediterranean Sea, Barcelona is charming, full of cobblestone streets, art galleries and museums, as well as excellent restaurants. The city's unique architectural structure has been recognised by the Royal Institute of British Architects as "a perfect combination of the relaxed culture of Spain and the seriousness of northern Europe," says Stabinski.
Tourists and locals alike love to spend their days exploring the wonders of Park Güell, succumbing to tapas and sangria, enjoying live music in the Gothic Quarter and admiring the city's abundant performance art. Plus, you can always engage in friendly debates about your preferences in the art of Picasso or Dalí. Or simply admire Gaudí's great work, La Sagrada Familia.
The rich history, gastronomy, culture and daily activities of this city make it a place not to be missed. Artur Stabinski is "the man to call" for all things cocktail and live music, so be sure to give Artur a call when you visit Barcelona!
Q: Where do you live?
A: Barcelona, Spain
Q: What does your perfect weekend look like?
A: Start the weekend in Park Güell or Montjuïc, go for a walk on the beach or visit the suburbs. If it's Sunday, we'll enjoy brunch by the sea and then head back into the city for a show and dinner.
Q: What are the most common means of transport?
A: The Barcelona metropolitan area is very well connected by metro and train. In terms of private transport, electric scooters are currently in the lead (there are more than half a million in the Barcelona metropolitan area). However, an effective transport system was previously developed that incorporates more sustainable options such as bicycle rental and e-scooters.
Q: What is the local cuisine like?
A: Spain and Barcelona are fantastic places for food lovers, the options are so diverse that everyone can choose according to their preferences. The list is long, but the city is known for its Mediterranean cuisine where there is a wide variety of well-priced dishes. Tapas, small portions of food in a variety of formats, are also famous and can be found all over Spain. And if you are looking for a Michelin star experience, there are more than 20 Michelin-starred restaurants in Barcelona.
Q: What are the holiday hotspots within the region?
A: Although Barcelona itself offers many places to visit, if you like beaches I recommend you explore the Costa Brava or the Tarragona area, although you should be aware that during the summer season it gets very busy. It is worth mentioning that the Balearic Islands are only 30 minutes away by plane and the ski slopes in the Pyrenees are only 2 hours away by car.
Q: What are some of the best leisure activities in the city?
A: Discovering hidden corners that neither tourists nor locals know about. When you travel to Barcelona you should visit the wide variety of museums, and if it's the first Sunday of the month, most of them are free. Catalonia is also known for the number of medieval villages it has, which is a must for tourists.
Overview of the territory:
Barcelona is the second largest city in Spain and the capital of the richest province, Catalonia. It is a Roman city with more than 2000 years of history. The coast is divided into the Costa Brava in the north and the Costa del Garraf and Costa Dorada in the south.
Industrial factors:
Types of architecture: Eixample area: modernist and classic gothic-style buildings.
Average selling price: 500.000€.
Average age of the property: More than 15 years old
Financing options: Mortgages of up to 80% for primary residences and up to 60-70% for second homes.
Translation of the original post co-written by Lynn Kaiser Conrad, Brand Ambassador, and Kaitlin McMurdo, Director of International Affiliate Services, for Coldwell Banker Real Estate LLC.
Julia Oliveras |
Newsletter
More than 30,000 individuals and professionals receive the latest listings and market reports from Coldwell Banker España as a priority.