Leonardo DiCaprio sells his mansion with Coldwell Banker®.
The actor has recently been very active in the real estate market selling his property in Carbon Beach Malibu, in partnership with Coldwell Banker®.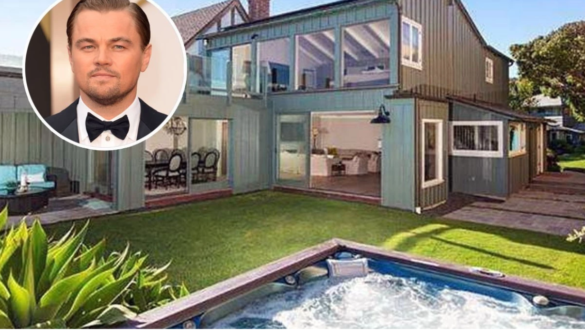 One of Hollywood's most iconic actors has enlisted the services of Coldwell Banker® to put his Malibu home in the United States up for sale for $10 million (approximately 8.64 million euros).
According to Forbes, the Oscar-winning actor bought it as a second home in 1998 for $1.6 million.
The 1765-square-metre house is located on the beachfront in the Carbon Beach neighbourhood. The property is divided into three bedrooms and 2 bathrooms, as well as being equipped with several living rooms and a large wooden terrace facing the sea with a private jacuzzi. It has direct access to the beach, being one of the highlights of the property.
It is characterised by its large windows, sliding wooden doors, white walls, and sea views. A true showstopper!
It was originally put up for sale in 2016, but never found buyers, so it was taken off the market.
Katie Bentzem was the Coldwell Banker® real estate advisor in charge of the sale and purchase process. "The house was originally built in 1950 and has been extensively renovated," she adds.
Finally, it is worth noting that Leonardo DiCaprio has already purchased a new property in the same area for $13.8 million. The actor has a remarkable real estate portfolio, owning a 23 million euro plot in Paradise Cove, several flats in New York, a villa in the Palm Springs desert, and a private island near Belize.
Mar Pérez |
Newsletter
More than 30,000 individuals and professionals receive the latest listings and market reports from Coldwell Banker España as a priority.