Our houses for sale in the most beautiful cities of Spain and neighbouring Andorra.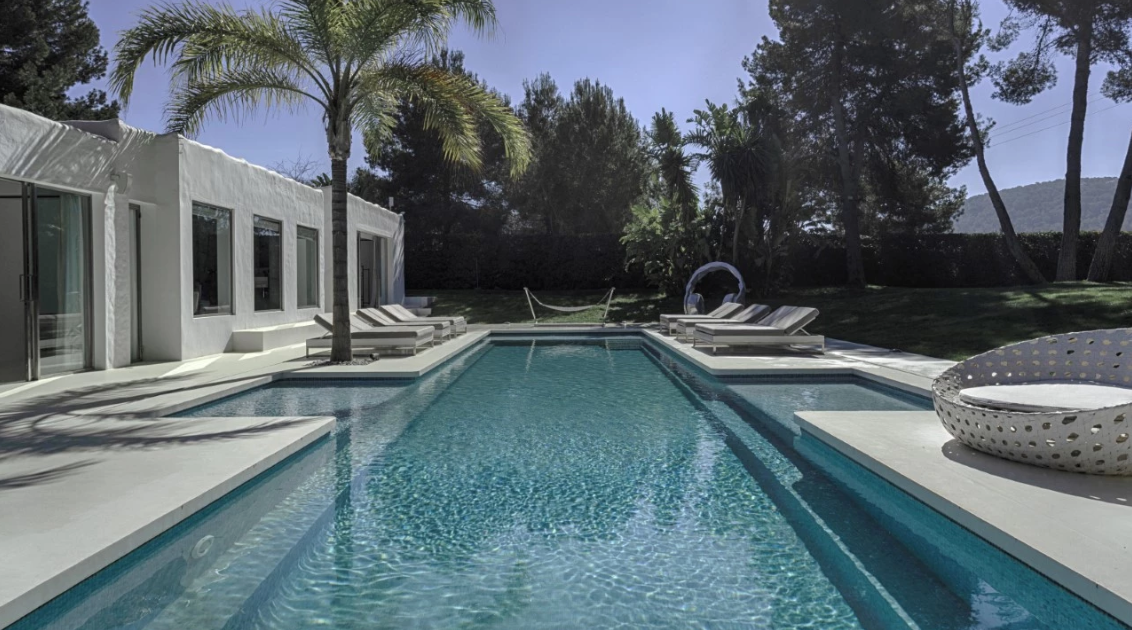 Coldwell Banker Spain has more than 300 homes for sale located in Spain's most beautiful cities.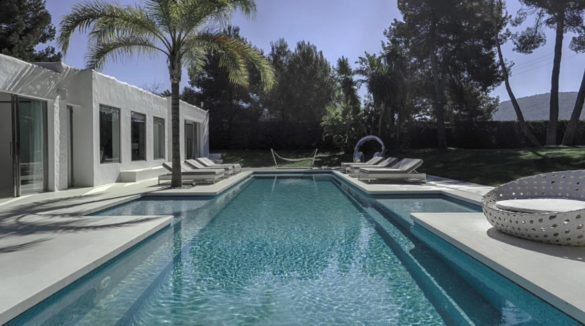 Coldwell Banker Spain has more than 300 properties for sale located in some of the most beautiful cities in Spain, such as Barcelona, Ibiza, Madrid and Palma de Mallorca, among others.
Below, we would like to highlight some of the properties available at Coldwell Banker Spain in these cities.
The city of Barcelona received a total of 4.5 million tourists in 2021. This is due to the large number of tourist attractions it has, which makes the city so special. We also have a wide selection of homes for sale here. Take a look below at some of the best located properties in Barcelona.
This fantastic duplex is located in the Eixample district, one of the most renowned neighbourhoods in Barcelona. It has a garden and several terraces. It has a total of more than 300 m2, 3 bedrooms, and 5 bathrooms. It is located in Girona Apartments, a group of flats that have a fantastic garden with a rooftop swimming pool as well as a swimming pool on the ground floor.
As you may know, Ibiza is considered the pearl of the Mediterranean. Well known for all its beaches with crystal clear waters, but also for its nightlife. We offer properties for sale and holiday rentals on the island, some of which are located in the most relaxing and quiet corners, as is the case of this holiday rental property located in Sant Josep de Talaia.
This villa is one of the more exclusive properties, which has been restored while carefully preserving the Ibizan style. It offers 3 impeccable bedrooms and 2 master suites, surrounded by a beautiful garden with natural pine trees and an organic vegetable garden. It has a total of 448 m2, 5 bedrooms, and 6 bathrooms.
Perfect for groups of friends looking for rest and relaxation in this wonderful villa.
Coldwell Banker Spain also has incredible properties in the Spanish capital city of Madrid, such as the one you see below.
This marvellous 21st-century palace was designed by a prestigious Spanish architect, who poured his own unique  creativity into this masterpiece.
Its extraordinary design, palatial dimensions, and elegant proportions make this house an unparalleled property.
It covers a total of 2,800m2. It contains various luxurious lounges, a large garden, both indoor and outdoor swimming pools, a tennis court, a spa and sauna, a gymnasium, and a lift.
The paradise island of Majorca is the largest island of the Balearic Archipelago. Next, we highlight one of our luxury villas located in Calvià. Specifically, in a quiet residential area 5 minutes from the beach by foot. It has a total of 690m2 and a 1600m2 plot of land. It has 5 bedrooms and bathrooms distributed between 3 floors. It also has a large storage room and garden with swimming pool, a barbecue area and a bar. A wonderful detail is that all its balconies have sea views and it is located 20 minutes drive from the city centre.
Spain's neighbour, Andorra, is located in the heart of the Pyrenees. A country surrounded by a true green paradise, with more than 90% of the territory made up of nature and forest. Here you will find this chalet located in a luxurious residential complex.
This spectacular and modern detached house is located in Everest, one of the finest residential areas. The south-east orientation of the main entrance allows you to make the most of the sunlight, thanks to the large glazed windows which enjoy the best views of the central valley, with bright sun 365 days a year. It has a total of 521 m2, 4 rooms and 4 toilets.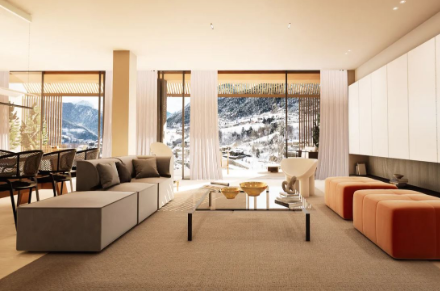 Mar Pérez |
Newsletter
More than 30,000 individuals and professionals receive the latest listings and market reports from Coldwell Banker España as a priority.